The Mole reunion in Las Vegas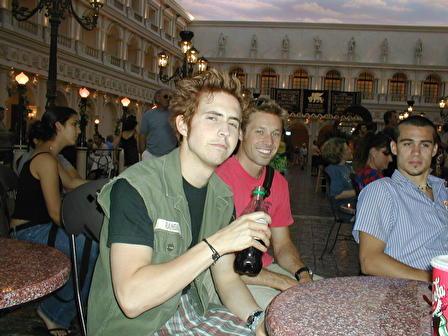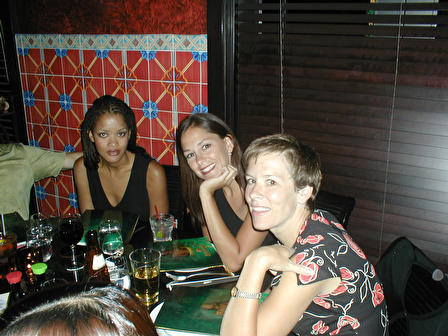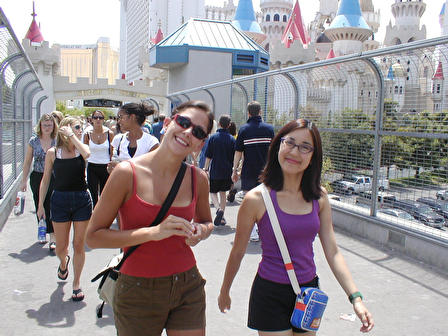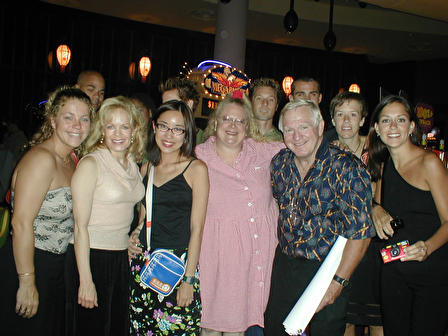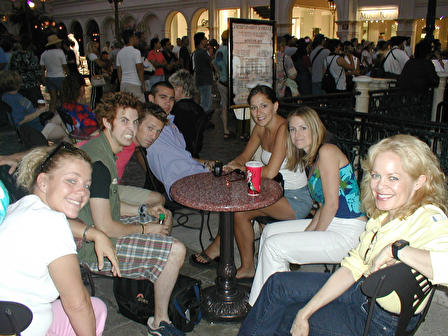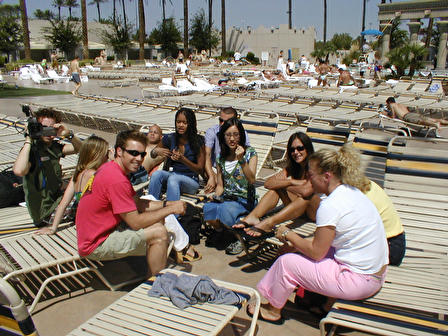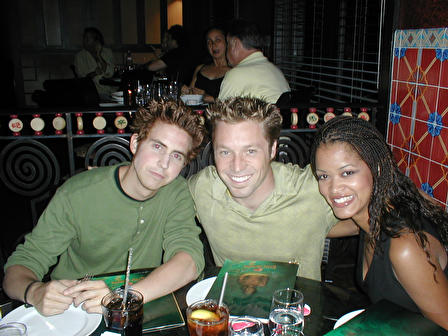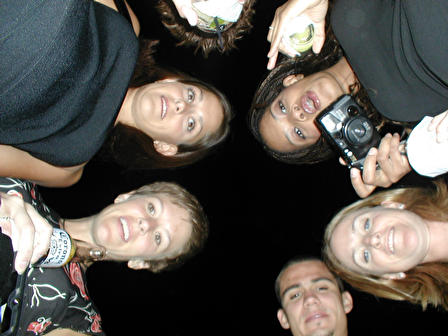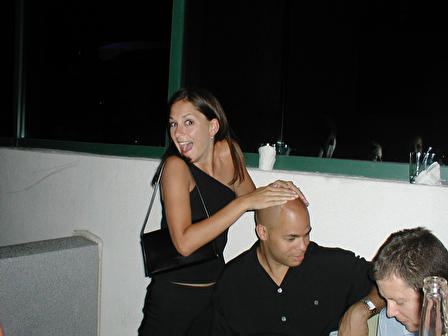 Sing it again, now.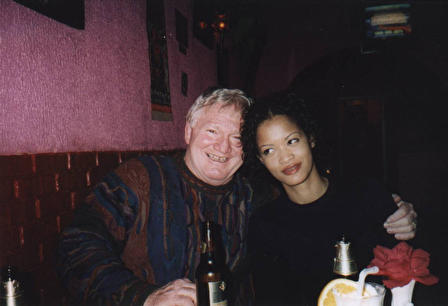 Beauty and the beast.
Beauties and the bald beast!
Keeping warm
A Vegas get-together. Katie, Bribs, Elavia, Rob, Myra, Dorothy, Lisa, Heather
Darned contacts!
Paris in Vegas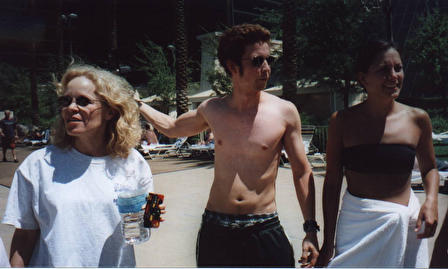 The beach is....that-a-way.
bob, Myra, Rob.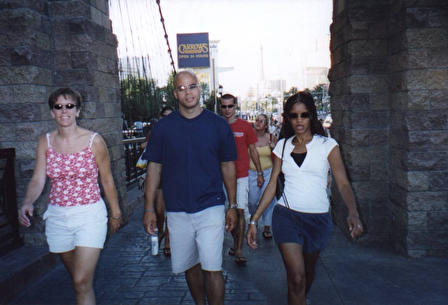 Stepping out.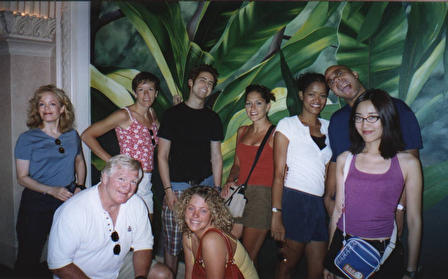 The crew in Vegas; Katie looks great!
Rob's clearly excited by the festivities!
rob, Elavia, Bribs, Heather, Ali, Clay (producer), Dorothy, Darwin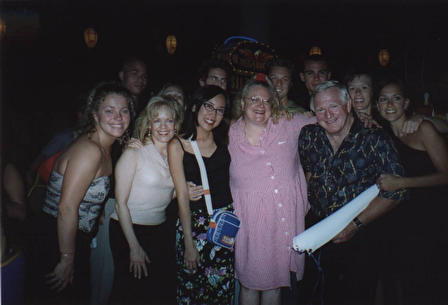 With Deb, our den mother in Europe.
Yes, Darwin, there is just one tower there!
Bribs, either laughing or he just lost a bundle at blackjack.
Siesta, anyone?
Rob, Bob, and Elavia making a sandwich...of sorts.
Bob and Elavia
Bob, Ali, and Rob
Got legs, man.
Shoot the shooter!
Bribs should have shaved his legs!
Well, it is Vegas, after all.
Stairway to heaven?
A Mole fan and the entire crew in Vegas.
Vegas showgirls?
Ali, Bribs, Bill, Myra reduplicate the tavern beer scene in Episode 2!
Ali, Heather, Bribs, Lisa, Rob
At the Palms; it's a long way....straight down!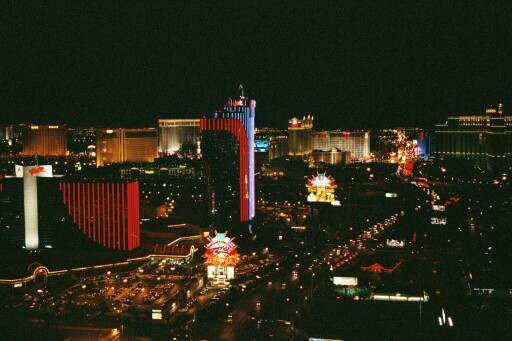 Vegas on high.
Lisa, Assistant US Attorney, rounds up miscreants in Vegas.
Up close and personal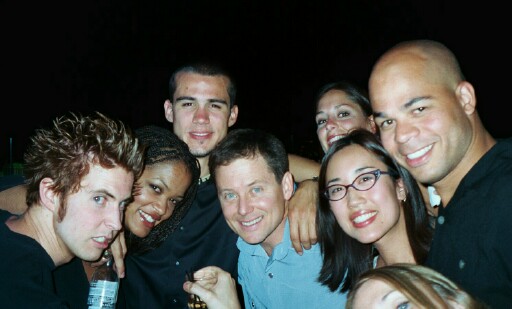 Rob, Elavia, Bribs, Clay (producer), Ali (barely), Dorothy, Heather (on top), and Darwin
Two more Vegas showgirls.